We offer lawn care and pest control services in Reynoldsburg, OH.
Our services include fertilization, weed control, lawn insect control, flea and tick control, and more!
Reynoldsburg, OH, is a city in Fairfield, Franklin, and Licking counties with a population of just over 41,000. However, this city is also famously known as "The Birthplace of the Tomato," as Alexander W. Livingston was the first to develop the tomato commercially in the 19th century. This piece of history continues today through the Reynoldsburg Tomato Festival, returning every August as a nod to that. There are also several parks to enjoy here, including the Blacklick Woods Metro Park, which boasts fields, wooded trails, and a golf course.
At Lawn Control Center, we recognize the beauty and uniqueness of Reynoldsburg, OH, and we've proudly provided top-notch lawn care and pest control services to property owners here since 2001. These services include fertilization, weed control, lawn insect control, flea and tick control, and more!
---
We can help take your lawn to the next level with lawn care services.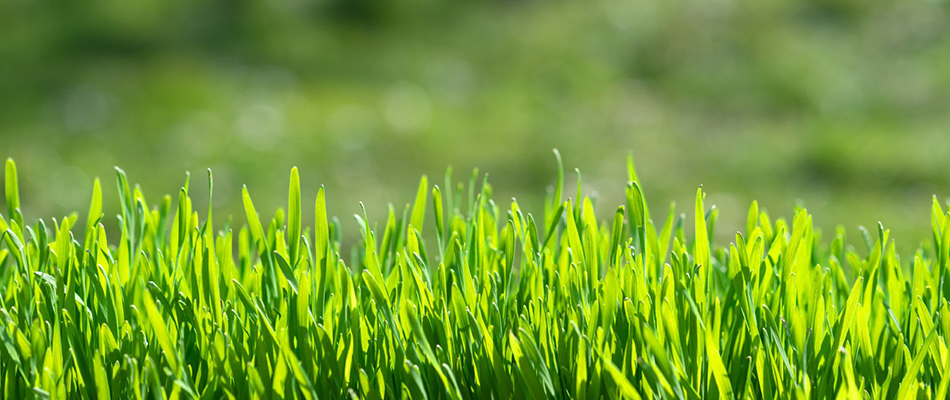 Your lawn needs a lot of time, effort, and TLC to stay in tip-top condition, which can prove no easy feat. Fortunately, that's where our crew comes in! We can help take your lawn to the next level with our various lawn care services, including fertilization. We'll regularly fertilize your grass from early spring until fall to bolster healthy growth, strong root development, and its vibrant green color. However, that's not all - this program includes pre- and post-emergent weed control treatments to ensure the nutrients go to your lawn, not pesky weeds.
Our core aeration service is just what you need to loosen compacted soil and help nutrients and resources reach the roots of your grass! While we offer this service in the spring and fall, we recommend the latter, as that's the best time to perform it. Then, you can pair it with our overseeding service to fill bare and patchy areas with new, healthy grass growth! We use seeds that'll thrive in the climate here in Reynoldsburg, OH, including Kentucky bluegrass, ryegrass, and fescue.
Lawn insects like chinch bugs, sod webworms, and grubs will damage your lawn if left untreated, but we're here to ensure that doesn't happen! We offer lawn insect control treatments to eradicate these pests from your turf. We also provide lawn disease control treatments to eliminate red thread, leaf spot, and other fungal diseases.
Our team at Lawn Control Center wants to help your struggling lawn grow beautiful, healthy grass again, and we can do that via our slit seeding service! We'll create tiny, uniform cuts in the surface to plant a premium seed mix and encourage direct seed-to-soil contact. Meanwhile, our soil conditioner will help improve and balance your soil's pH.
We can apply a preventative grub control treatment in the early summer to get ahead of these pests before they cause problems for your lawn.
---
We offer professional pest control services in Reynoldsburg, OH.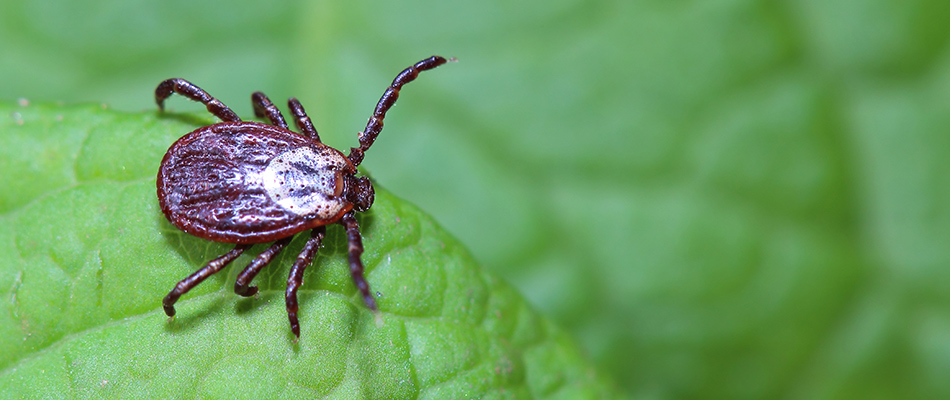 We understand that pests are the last thing you want to deal with, so we're here to handle it - with our professional pest control services! We offer a perimeter pest control service, which involves spraying the foundation of your home or business in Reynoldsburg, OH, four times from May until September/October. These treatments will keep pests from invading your inside space, including ants, millipedes, silverfish, spiders, mites, and much more! We also provide a flea and tick control service, where we'll apply our treatments four times throughout the active flea and tick season to keep you, your loved ones, and your furry friends safe from these biting pests.
---
Call to Sign Up for Any of Our Lawn Care & Pest Control Services Today
If you want to transform your lawn into the epitome of health and beauty while kicking pesky insects to the curb, you've come to the right place! At Lawn Control Center, we offer top-quality lawn care and pest control services to residential and commercial properties, plus HOAs, in Reynoldsburg, OH. Call (888) 421-0601 to sign up for any of them today!