Premium Lawn Care & Pest Control Services for Properties in Columbus, OH
Our services include lawn fertilization, aeration, lawn insect control, perimeter pest control, and more.
The capital of the great state of Ohio is Columbus, an expansive city known for being young, fresh, and innovative. There's something to do for all of its roughly 906,500 residents, making it a great place to live for any walk of life. You can interact with wildlife and marine mammals at the Columbus Zoo and Aquarium, then enjoy nature at the Franklin Park Conservatory and Botanical Gardens. If you're a science or art lover, there are museums for both - the Center of Science and Industry (COSI) and the Columbus Museum of Art.
Living and working in Columbus, OH, is an experience unlike any other, and at Lawn Control Center, we offer premium lawn care and pest control services to property owners here. We can keep your lawn looking its best with lawn fertilization and aeration, then kick pesky insects to the curb with our lawn insect control and perimeter pest control treatments.
---
Keep Your Lawn Healthy & Beautiful With Our Lawn Care Services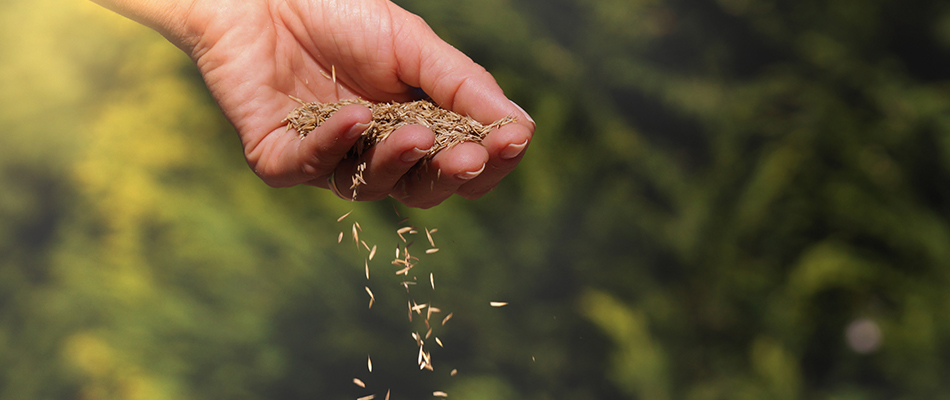 Keeping your lawn healthy and beautiful takes time, energy, and a lot of TLC. Fortunately, we specialize in doing just that - with our lawn care services. We'll transform your lawn before your eyes with regular fertilization treatments. These treatments are balanced, slow-release formulas that will gradually supply your turf with all the nutrients it needs to thrive. We'll also prevent and eliminate pesky weeds with our pre- and post-emergent weed control treatments, including crabgrass, dandelions, clover, henbit, and more.
If your lawn has compacted soil, our core aeration service will remedy the problem and give the roots of your grass better access to essential resources. Bare and patchy lawns are equally unhealthy and unattractive, but our overseeding service is just what you need to achieve a thicker, denser turf! We'll use a premium blend of Kentucky bluegrass, ryegrass, and fescue seeds to yield resilient, healthy green grass growth.
Lawn diseases are problematic, but we can eliminate them and get your turf back on the road to recovery with our curative lawn disease control treatments. We also offer curative lawn insect control treatments to tackle pesky chinch bugs, sod webworms, and armyworms.
We'll help your struggling lawn grow healthy grass again with our slit seeding service. Once we create slits in the soil, we'll plant our cool-season seed blend that will thrive in the climate here. We can also improve your soil and balance its pH level with our soil conditioning treatment.
We can prevent or eliminate a grub infestation on your lawn with our preventative and curative grub control treatments.
---
Eliminate pesky insects from your property with our pest control services.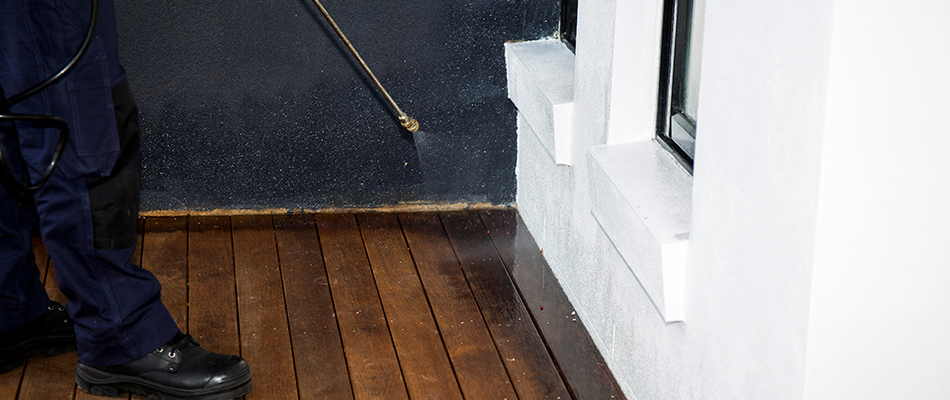 Don't let pesky insects make themselves at home on your property - eliminate them with our pest control services! We'll apply our perimeter pest control treatments four times from May until September/October to keep bugs from entering your inside space, including ants, millipedes, silverfish, spiders, mites, and more. These treatments will create a barrier around the exterior of your property, spraying six inches up the wall and 6-8 inches out onto the lawn.
Fleas and ticks are harmful to you and your pets alike. Fortunately, our 4-step flea and tick control program will protect your property from these biting pests during their most active season.
---
Call us to sign up for any of our lawn care and pest control services.
At Lawn Control Center, we offer lawn care and pest control services to residential, commercial, and HOA properties in Columbus, OH. We've been making lawns healthy, beautiful, and pest-free since 2001. Call us at (888) 421-0601 to sign up for any of our services!