Lawn Care & Pest Control Services for Residential & Commercial Properties in Grove City, OH
We offer fertilization, weed control, aeration, perimeter pest control, and more!
Grove City, OH, is in Franklin County and has over 41,700 people calling it home. This Columbus suburb dates back to 1852, and today it blends the best of urban and rural living. You can explore the Gardens at Gantz Farm, which has walking trails, meticulously maintained gardens, and a historic farmhouse. You can also hike on trails, set up campsites, and play on a disc golf course at the 620-acre Scioto Grove Metro Park. From the various dining options to tasting delicious wine at the Plum Run Winery - there's never a shortage of things to do here in Grove City.
At Lawn Control Center, we proudly offer professional lawn care and pest control services to residential and commercial properties in Grove City, OH. These services include fertilization, weed control, aeration, perimeter pest control, and more so you can say goodbye to pests and help your lawn thrive!
---
Our Lawn Care Services Include Fertilization, Weed Control, Overseeding & More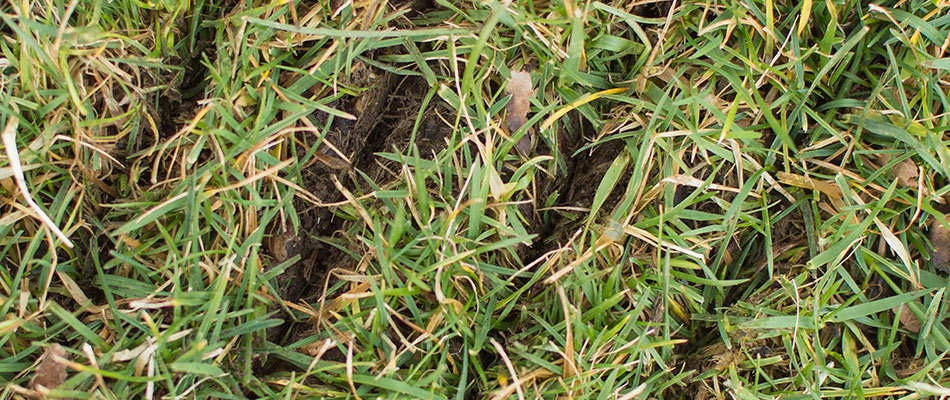 If you want to boast the healthiest, most beautiful lawn on the block, look no further than our lawn care services!
Fertilization: We offer a fertilization program, which includes several treatments from early spring until fall to provide all the nutrients your turf needs to grow healthy, verdant grass.
Weed Control: Our team will apply pre- and post-emergent weed control treatments to prevent weeds from growing and eliminate any that have already surfaced. These treatments are effective against common weeds in Grove City, OH, including crabgrass, clover, henbit, dandelion, spurge, and wild geranium.
Aeration: We'll perform core aeration in the spring or fall, which involves passing over your lawn once with our aerators to pull up plugs of soil. This process will loosen soil compaction and improve nutrient access to the roots of your grass.
Overseeding: Fill in patchy areas for a thicker, denser lawn with our overseeding service! We'll spread a premium blend of Kentucky bluegrass, ryegrass, and fescue seeds to grow new, lush grass.
Lawn Insect Control: We offer highly effective lawn insect control treatments to tackle chinch bugs, sod webworms, and grubs.
Lawn Disease Control: We can eliminate leaf spot, red thread, and other fungal diseases from your lawn in Grove City.
Slit Seeding: Our slit seeding service is just what you need to help your struggling turf grow healthy, green grass again! We'll create tiny, uniform lines in the soil, where we'll plant seeds to better the chances of successful germination.
Soil Conditioner: Our soil conditioner will help improve the overall quality of your soil and balance its pH.
We've been providing our top-quality lawn care services since 2001!
---
Conquer Fleas, Ticks & Other Pests With Our Pest Control Services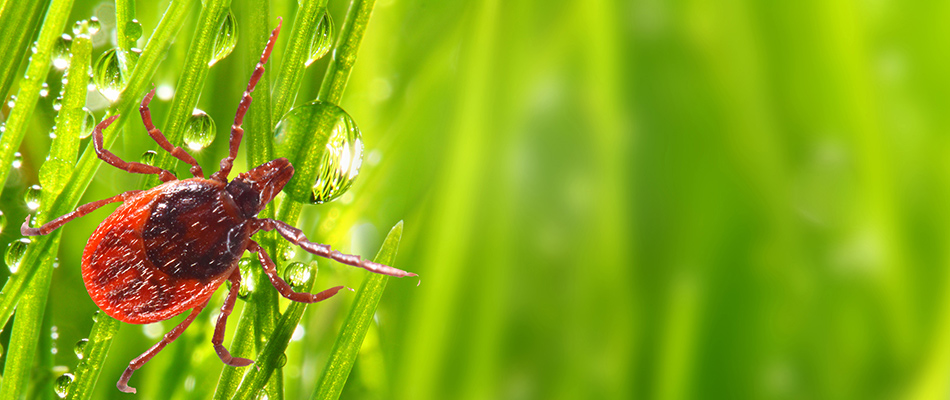 Pests are a nuisance, but they will have met their match against us! We can help conquer fleas, ticks, and other creepy crawlers on your property in Grove City, OH, with the following pest control services:
Perimeter Pest Control: We'll apply our perimeter pest control treatments around the foundation of your home or business several times from May until September/October. These treatments will create a barrier that ants, millipedes, silverfish, spiders, mites, and other pests can't penetrate, keeping them outside where they belong.
Flea & Tick Control: Don't let fleas and ticks take up residence on your lawn in Grove City - our flea and tick control treatments are just what you need to send them packing! We'll apply these treatments four times during the flea and tick season to provide consistent, overlapping protection.
---
Call us to schedule our lawn care and pest control services.
At Lawn Control Center, we offer our lawn care and pest control services to homes, businesses, and HOAs in Grove City, OH. Whether you want to fertilize your lawn, make it thicker, improve your soil, or keep fleas and ticks away for good - we can do it, plus much more. Call us at (888) 421-0601 to schedule any of our services!