Professional Lawn Care & Pest Control Services for Property Owners in Gahanna, OH
Our team can fertilize your lawn, loosen compacted soil, keep pests from invading your inside space, and more.
The city of Gahanna is in Franklin County, OH, and is home to just over 35,400 residents. A fun fact about its name is that Gahanna means "three creeks joining into one," which used to be the name of Big Walnut Creek, which it's along. This suburb, founded in 1849, is northeast of Columbus and has plenty of things to do for everyone. You can enjoy fun activities like bowling at Gahanna Lanes or playing glow-in-the-dark mini golf at Glow Putt LLC. There are also several parks, including Academy Park, Hannah Park, and Creekside Park. You can even immerse yourself in nature at the Gahanna Woods State Nature Preserve!
At Lawn Control Center, we offer professional lawn care and pest control services for property owners in Gahanna, OH. Our team can fertilize your lawn and loosen compacted soil to bolster its health, eliminate and keep pesky insects from invading your inside space, and much more.
---
Give Your Turf Everything It Needs to Thrive With Our Lawn Care Services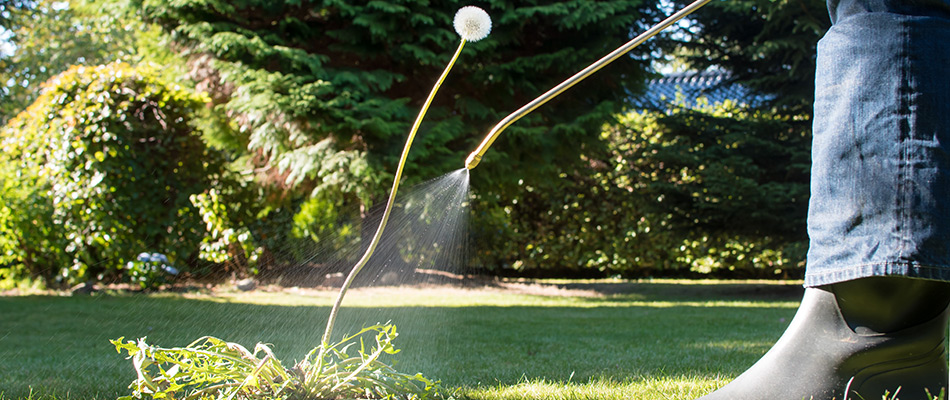 If you want to give your turf everything it needs to thrive, look no further than our lawn care services! We offer a lawn care program, which includes fertilization and weed control treatments. We'll regularly apply our granular, slow-release fertilizer to supply nutrients gradually over an extended period. Meanwhile, our pre-emergents will prevent weeds from surfacing, and our post-emergents will eliminate any that have already sprouted. That way, crabgrass, henbit, dandelion, clover, and other common weeds in Gahanna, OH, can't steal nutrients away from your grass!
Our team can core aerate your lawn in the spring or fall, then fill bare and patchy areas with new, healthy grass growth via our overseeding service. We can also eliminate insects and fungal diseases to save your turf from additional damage and get it on the road to recovery. The list of lawn care services we offer is below.
Lawn Insect Control
Lawn Disease Control
Slit Seeding
Our soil conditioner is just what you need to improve the overall quality of your soil and make your lawn healthier.
---
We can eliminate fleas, ticks, and other pests from your property in Gahanna, OH.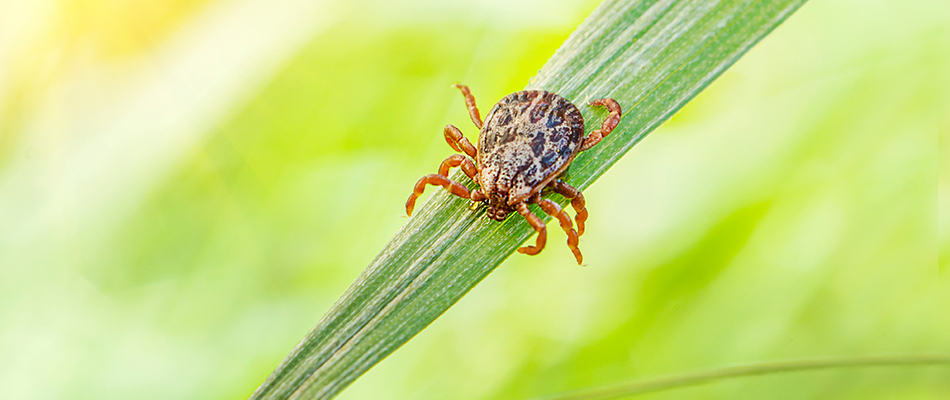 Pests don't have to be inevitable on your property in Gahanna, OH; on the contrary, we can help keep them away for good! We'll visit four times from May until September/October, with 4-6 weeks between each, to apply our perimeter pest control treatments. We'll spray them up the exterior wall of your home or business, onto the lawn, around windows, and into corners to stop ants, millipedes, silverfish, spiders, mites, and other insects from getting inside.
We also offer treatments to eliminate fleas and ticks, applying them four times throughout the active season for consistent coverage when most needed. Gone are the days of checking yourself and your pets for unwanted hitchhikers after spending time outside! We offer the following pest control services:
---
Call Us to Receive an Estimate for Our Lawn Care & Pest Control Services Today
At Lawn Control Center, we're ready to exceed your expectations with our services and help you achieve your dream lawn while keeping pests at bay. We offer lawn care and pest control services to residential and commercial properties in Gahanna, OH, including fertilization, weed control, aeration, flea and tick control, and much more. Call us at (888) 421-0601 to receive an estimate for any of our services today.