A lush, green lawn is a great way to add to the curb appeal of your property. If you're looking to overseed your lawn in Ohio, make sure that you use a seed blend that contains Kentucky bluegrass, ryegrass, and fescue seeds. These three types of grass are durable and thrive here in Ohio. When it comes to overseeding, the fall is the best time because it allows these types of grass to establish themselves before the winter season begins. To help the seeds grow, you should also stay off of your lawn for 2-3 weeks after planting and follow a strict watering schedule for the first month.
---
Use a seed blend that contains Kentucky bluegrass, ryegrass, and fescue seeds!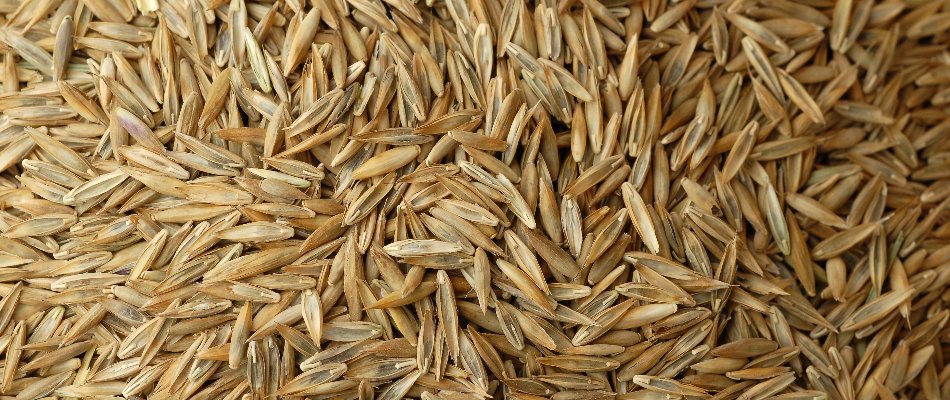 When choosing a seed blend to overseed your lawn with, you want to make sure that it contains a variety of different grass types that will thrive in the area they are planted. Here in Ohio, that means you should use a blend of Kentucky bluegrass, ryegrass, and fescue. That's because each type has its own set of benefits. For example, Kentucky bluegrass is known for its softness, making it perfect if you want a lawn that you can enjoy playing on with your kids or hosting outdoor gatherings. Ryegrass is a cool-season grass that thrives during the fall when the temperatures are cooler. It grows quickly too, which is helpful if you need to fill in bare or patchy areas on your lawn. Fescue is another cool-season grass that tolerates drought and cold weather better than other types of grasses. All three of these grasses work well together and all contribute to creating a beautiful, healthy lawn on your property.
---
When should you overseed your lawn?
The time of year you overseed your lawn is an important factor to consider. Here in Ohio, the best time to overseed your lawn is in the fall. That's because the temperatures tend to be cooler during this time of the year which is perfect for the grass seeds you will be planting. Cool-season grasses thrive when planted in the fall because they love the colder weather. However, it's important that you overseed your lawn early enough in the fall so that the seeds will have enough time to grow and establish their root system before winter arrives. By doing so, your grass should be strong enough to survive the winter and emerge healthy in the spring.
You should
aerate
your lawn before overseeding it to give the grass seeds the perfect place to fall into to give them excellent seed-to-soil contact.
---
How can you help your new seeds grow?
Once you have overseeded your lawn, you will need to keep it watered frequently for the first couple of weeks. You need to keep the soil moist so that the grass seeds can establish themselves in the soil. However, make sure you don't use too much water to avoid drowning them. After about 2 weeks, you should start watering your lawn less frequently but deeper. By watering deeply, you will encourage the roots of your new grass seeds to grow deep into the soil. This will ensure that they develop strong root systems and become well-established in the soil. Also, keep off of your lawn for about 2-3 weeks so you don't accidentally damage the new grass.
---
Give us a call today to sign up for our overseeding service.
Overseeding is an excellent way to bring back the luster to your lawn. At Lawn Control Center, we use a seed blend that contains Kentucky bluegrass, ryegrass, and fescue seeds when overseeding so that your lawn will be full of beautiful, green grass. We offer our overseeding service to commercial and residential properties, as well as HOAs, in Columbus, Cleveland, Westerville, OH, and nearby areas. Give us a call today at (888) 421-0601 to schedule this service today.