We offer pest control services to properties in Columbus, Cleveland, Westerville, and nearby areas in Ohio.
We have been providing our pest control services since 2001!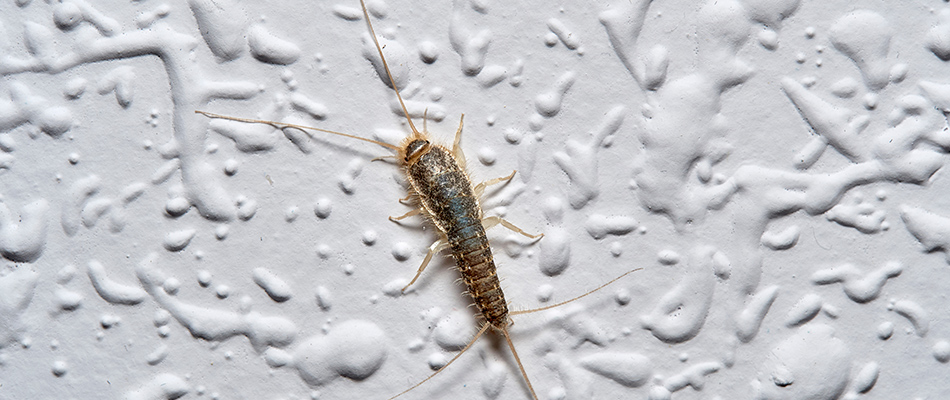 It's never fun to discover that pests have taken a foothold on your property. Our team is here to ensure that you can rest easy in your home or at work without having to worry about creepy crawlers invading your personal space. Here at Lawn Control Center, our pest control experts are equipped with the skills, knowledge, and proper equipment to ensure your property is free of invasive and stubborn insects. Our pest services include perimeter pest control and flea and tick control.
When you schedule either of these services, you can say goodbye to pesky creepy crawlers that have made your property their home. Our team has been providing top-quality pest control services since 2001, and we are dedicated to providing the best results! We offer our pest control services to commercial, residential, and HOA properties in Columbus, Cleveland, Westerville, and nearby areas in Ohio.
Perimeter Pest Control

Our perimeter pest control service is a 4-step program designed to keep invasive, stubborn pests out of your home or business. To ensure creepy crawlers cannot enter your building, we will apply our product 6 inches up the foundation of your building and 6 to 8 inches into the yard. This process enables us to create a protective barrier that prevents pests from getting in.

Our team works hard to ensure that there is no lapse in coverage and that your property is protected throughout the year. Through this program, we apply treatments every 4 to 6 weeks from May through September or October.

We use a high-quality perimeter pest control product to get you the best results. Not only does it successfully block pests from entering your home or business but it is also all-natural, meaning it is pet and human-safe once it dries.

Here are some of the pests our perimeter pest control product targets:

Earwigs
Ants
Spiders
Centipedes
Millipedes
Silverfish
And more!

The results from our perimeter pest control treatments are guaranteed!

Flea & Tick Control

Nobody wants fleas and ticks taking over their yard. These pests hide in your grass, waiting for a host to latch themselves onto. Here at Lawn Control Center, we offer reliable flea and tick control treatments to help eliminate these harmful pests from your property and protect you and the people and pets around you from the diseases they may transmit. Our team offers our flea and tick control service as an add-on to our lawn care program. We'll apply our highly effective treatments along with the lawn fertilizer applications in our lawn care program so that we can nurture your grass while targeting fleas and ticks. Our crew will treat your property 4 times throughout the year to ensure you have long-lasting protection against these pests.

Mosquito Control

If you're tired of not being able to enjoy your outdoor living space due to the overwhelming presence of mosquitoes, it's time to schedule our mosquito control service. This service starts in May and consists of 6 scheduled treatments that are spaced out around 25-30 days apart. By spacing our treatments out, we are able to provide comprehensive, overlapping protection from these pesky insects. When applying our treatments, we will use a backpack sprayer to administer our treatments to the shrubs on your property to target these pests where they commonly live and hide. What's more, we back this service with a satisfaction guarantee, so if you're still experiencing problems with mosquitoes between our scheduled treatments, we'll come out to apply an additional treatment at no extra charge.
---
Keep your property free of pests. Call us today to sign up for our pest control services!
Whether you own a residential, commercial, or HOA property, it's no place for pests! That's where our experts come in to help. We offer pest control services in Columbus, Cleveland, Westerville, OH and nearby areas. Our team has consistently delivered exceptional results to all our clients, and you can rest assured that we will also give you the best results when you work with us! If you want to keep your property pest-free, give us a call today at (888) 421-0601 to sign up for our pest control services.